Supra Detox™ natural DETOX formula
Supra Detox™ natural DETOX formula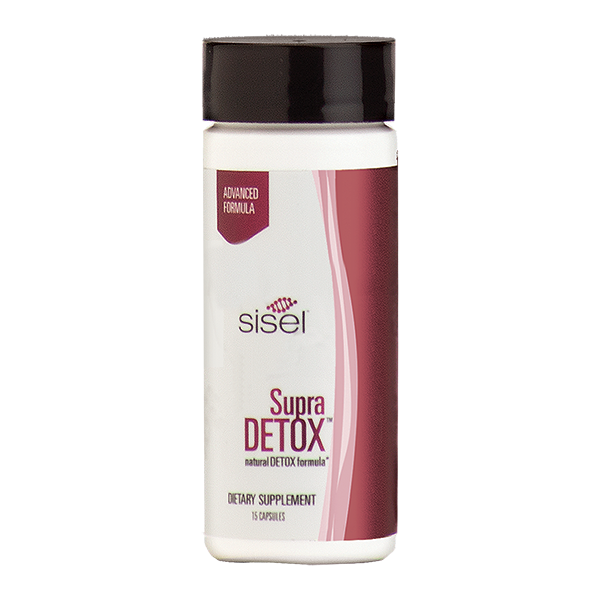 Item #: F132513-10-01
Optimize your Digestive System
SupraDetox™ helps support healthy tissue lining throughout the entire gastrointestinal tract and liver and aids in the removal of mucoid plaque and excess fecal matter. This exclusive, herbal formula is designed for a deep cleanse, allowing your digestive system to operate at peak levels to process food more efficiently.
There are many toxins that we encounter every day in the food we eat, the air we breathe, and in the products we use. Over time, these toxins build up in our body, robbing it of nutrition. SupraDetox bolsters your body's natural process of expelling built up impurities and is a great way to start a new diet or to simply to reset your system for efficient nutrient absorption. Watch this video to learn more about the ingredients in SupraDetox and how it helps you detox your body using only natural methods: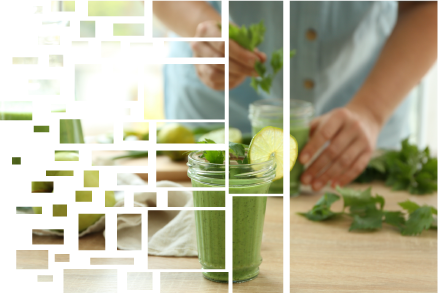 ---
FEATURES & BENEFITS
Helps support a healthy liver and colon*
Detoxifies your body*
Removes mucoid plaque*
Helps eliminate toxins in the body*
*These statements have not been evaluated by the Food and Drug Administration. This product is not intended to diagnose, treat, cure or prevent any disease.
15 Capsules
Serving Size: 1 -2 Capsules
Servings Per Container: 7
DIRECTIONS FOR USE:
For best results, use 8-16 oz. of only water when taking capsules. Take 1 capsule in the evening of the first day. Take 2 capsules in the evening of the second day. Take 1 capsule in the morning of the third day. Take 2 capsules in the evening of the third day. Take 2 capsules in the morning of the fourth day. Take 2 capsules in the evening of the fourth day. This product must be self-regulated. Increase or decrease, by one capsule until you are having 3-4 bowel movements a day.
WARNING:
Like all Sisel products, it is imperative to follow the directions. Too much of these powerful ingredients may lead to stomach pain, nausea and vomiting. Consult your doctor if you notice a sudden change in bowel habits that persist over 2 weeks. Stop use immediately and consult your doctor if you notice rectal bleeding or if you have no bowel movement after use of recommended dosage.
Do not exceed the recommended dosages and do not use if the tamper-evident seal is damaged or broken. Keep out of the reach of children. Do not use if pregnant, nursing or if planning to become pregnant. In case of overdose, get medical help immediately. See a doctor if frequent diarrhea, loose stools or if stomach pain develops. You should also consult with your doctor if you are already taking medicine for a known medical condition.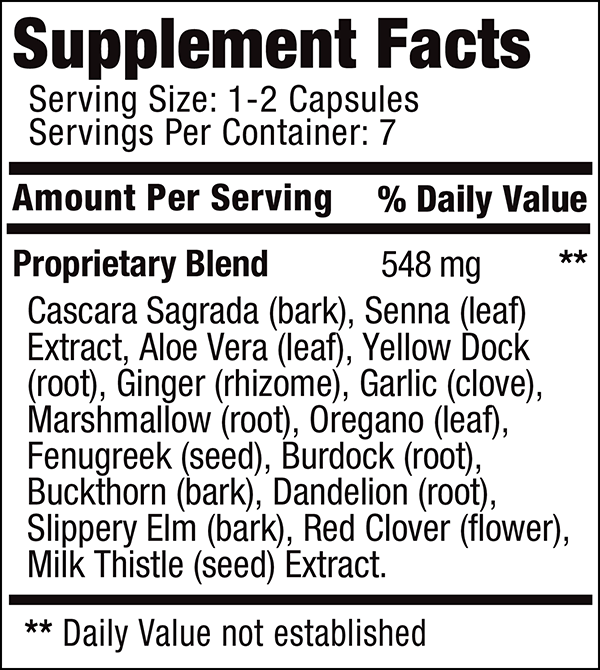 OTHER INGREDIENTS: Vegetable Capsule, Microcrystalline Cellulose, Vegetable Fatty Acid, Silica.
Back to Products