Calcium K2™ Natural Bone Support
Calcium K2™ Natural Bone Support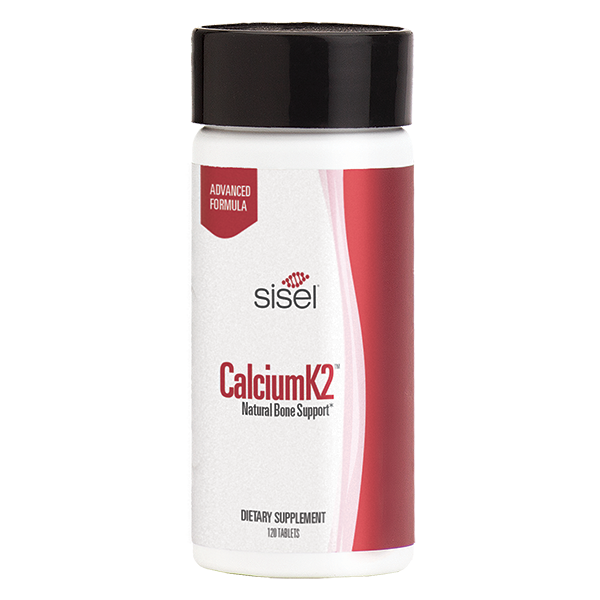 Vitamin D3 is a key ingredient to ensure proper absorption of Calcium. Vitamin D3 also has the potential to increase mood, aid in weight loss, and to strengthen muscles.
Vitamin K2 is produced naturally in your body and is essential to build and maintain bones. When your body absorbs Vitamin K2, a protein is activated which helps the mineral to bind to your bones.
Calcium is not only needed for bone support, but it is essential for the proper movement of your muscles and for nerves to carry messages between your brain and body.
Magnesium helps your body to function properly by supporting muscle and nerve function, blood sugar and pressure levels, and the production of protein, bone and DNA.
Potassium is crucial for heart health, nutrient absorption, and cellular waste removal.
Whey extracted calcium is far more easily assimilated by the body.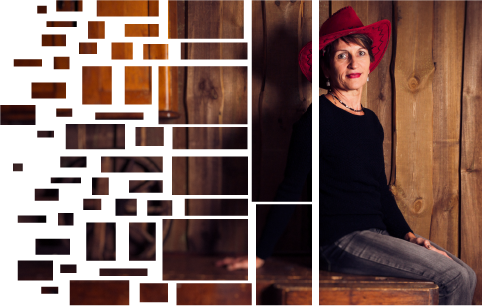 ---
Supports bone and tooth health*
Assists nervous system functions*
May increase bone density*
Guards against Calcium depletion*
May help against the calcification of arteries*
Contains easy-to-digest calcium*
*These statements have not been evaluated by the Food and Drug Administration. This product is not intended to diagnose, treat, cure or prevent any disease.
120 Tablets
Serving Size: 4 Tablets
Servings Per Container: 30
DIRECTIONS FOR USE:
Take four tablets with 8-16 oz. of water once daily.
WARNING:
If you are pregnant, nursing or under the age of 18 years old, taking prescription medication, or have a pre-existing medical condition, consult your health care provider before taking this product. Keep out of the reach of children. Do not use if tamper evident ring or seal broken.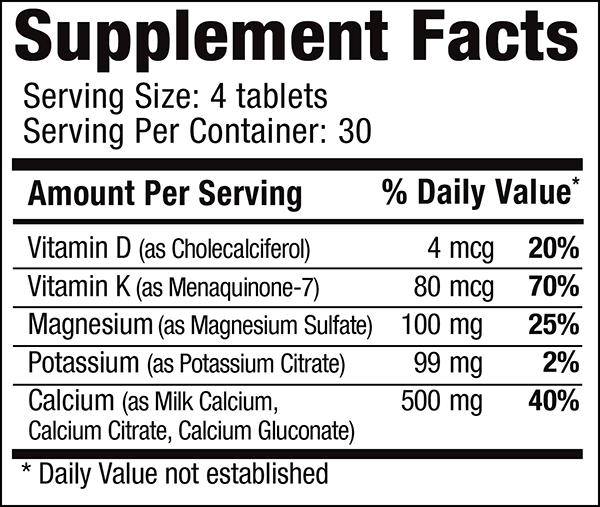 OTHER INGREDIENTS: Sodium Alginate, Microcrystalline Cellulose, Vegetable Fatty Acid, Maltodextrin, Hypromellose, Silicon Dioxide, Coconut and Palm Glycerine.
Back to Products