Renovator™ natural JOINT, CARTILAGE, and MUSCOSKELETAL support
Renovator™ natural JOINT, CARTILAGE, and MUSCOSKELETAL support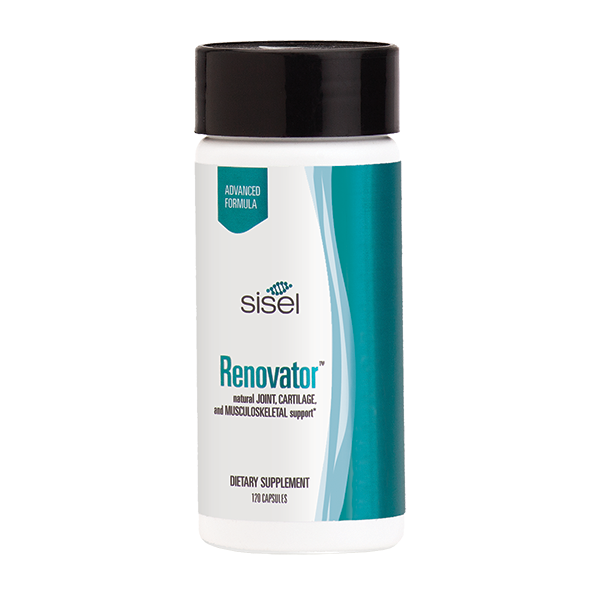 Renovator is new and improved in its ability to help support healthy joints, cartilage and musculoskeletal structures. By ingesting just four (4) capsules per day, Sisel's Renovator may give you the amazing results your body requires. Imagine a world in which your joints and cartilage appear to have entered a time machine and returned to when they were at the peak of their functionality. Renovator might be the key to that reversal.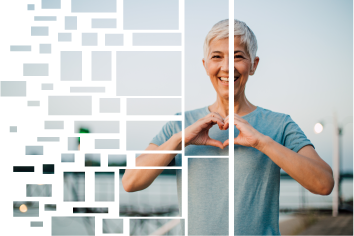 ---
Supports enhanced healthy joints.*
Helps healthy skeletal functions.*
*These statements have not been evaluated by the Food and Drug Administration. This product is not intended to diagnose, treat, cure or prevent any disease.
120 Capsules
Serving Size: 2 Capsules
Servings Per Container: 60
DIRECTIONS FOR USE:
Take two (2) capsules twice daily with water.
WARNING:
If you are pregnant, nursing, taking prescription medication, or have a pre-existing medical condition, consult your healthcare provider before taking this product. Do not use if tamper evident ring or seal is broken or missing. Keep out of reach of children.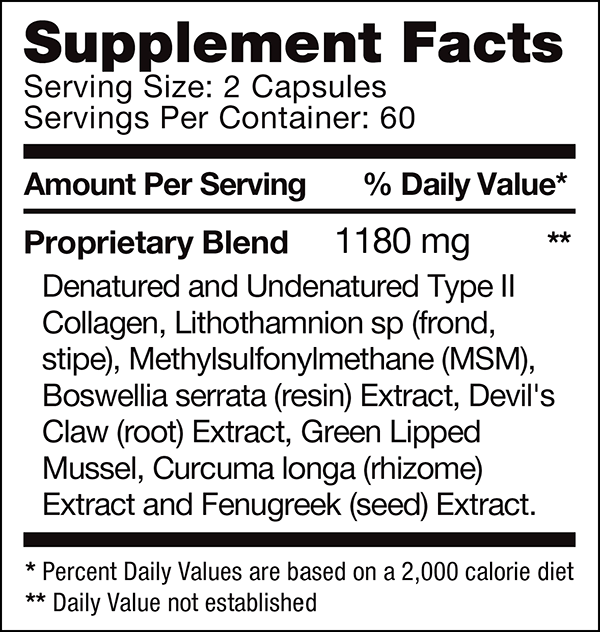 OTHER INGREDIENTS: Vegetable Capsule, Microcrystalline Cellulose, Vegetable Fatty Acid, Silicon Dioxide.
Back to Products