SupraOmega Plus™ with CRYSTAL-FREE CoQ10
SupraOmega Plus™ with CRYSTAL-FREE CoQ10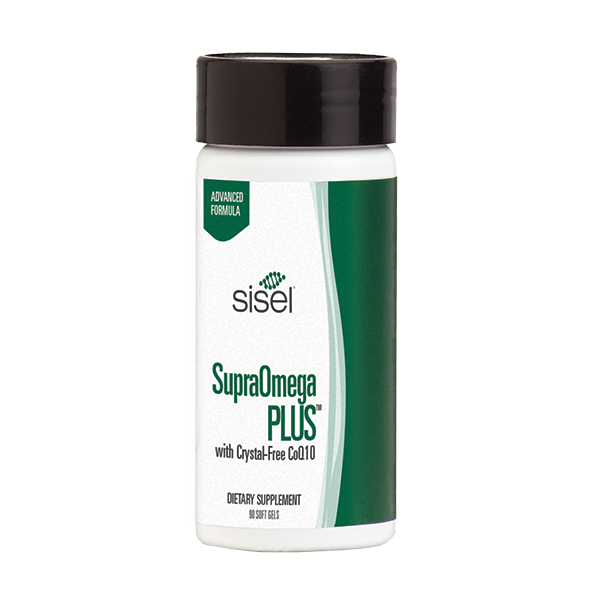 Item #: F134366-10-01
The Most Comprehensive Omega Fatty-Acid Product on the Market.
Cells need fuel to properly function and perform the seemingly endless tasks to keep our bodies healthy. Omega fatty acids are a key source of that fuel. As we age, our ability to generate the essential fuel our cells require begins to diminish. In some cases, certain essential fatty acids cannot be produced by the body at all.
SupraOmega Plus™ is a potent formula of five essential fatty acids – plus CoQ10 – designed to enhance cardiovascular, cognitive, joint, eye and skin health, and offer a much-needed source of cellular fuel.
Learn More
Omega 3 is an essential fatty acid that is good for the brain and can help promote cardiovascular health.
Omega 5 supports the body's ability to fight oxidative stress which can lead to cellular damage.
Omega 6 can help lower bad cholesterol (LDL) and increase healthy cholesterol (HDL).
Omega 7 helps support normal triglyceride levels and glucose production. May also assist with appetite control.
Omega 9 has the potential to improve your mood and increase metabolism.
CoQ10 can improve cardiovascular function, supports cognitive function, and boosts energy and stamina. The CoQ10 in SupraOmega plus is non-crystalizing, which allows for easier absorption in the body.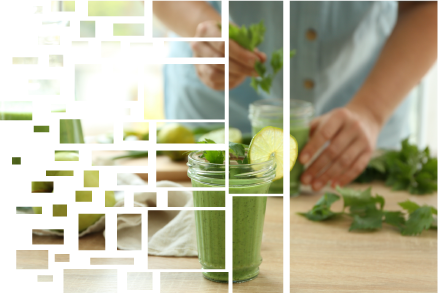 ---
Promotes healthy cardiovascular function*
Helps support healthy cholesterol levels*
Promotes healthy blood pressure*
Bolsters cognition and healthy brain activity*
Provides cellular fuel
Supports weight maintenance goals
*These statements have not been evaluated by the Food and Drug Administration. This product is not intended to diagnose, treat, cure or prevent any disease.
90 Soft Gels
Serving Size: 3 Soft Gels
Servings Per Container: 30
DIRECTIONS FOR USE:
Take 3 soft gels daily, or as directed by your healthcare provider.
WARNING:
If you are pregnant, nursing, taking prescription medication, or have a pre-existing medical condition, consult your health care provider before taking this product. Do not use if tamper evident ring or seal is broken or missing. Keep out of reach of children.
ALLERGENS:
Contains shellfish.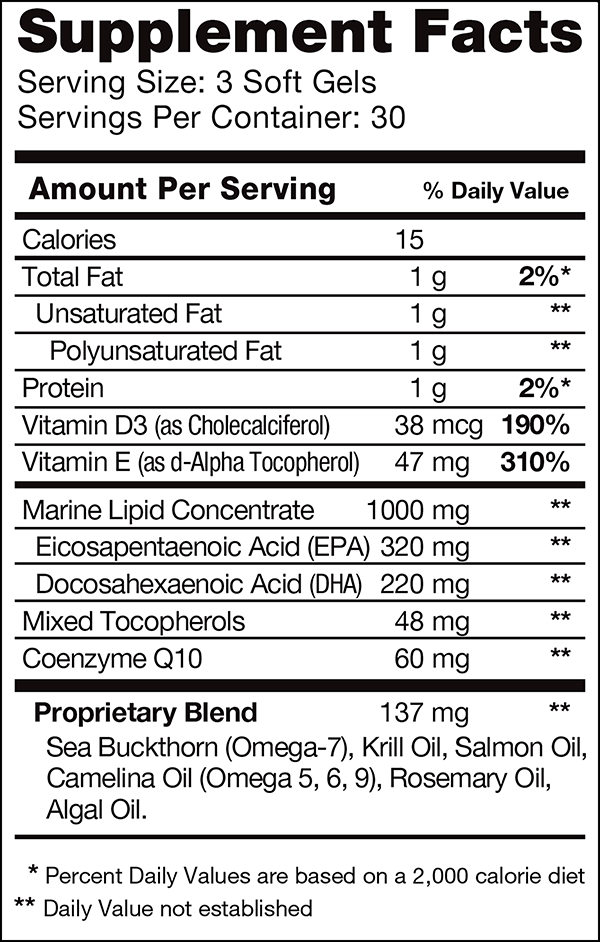 OTHER INGREDIENTS: Gelatin, Glycerin, D-Limonene, Purified Water, Turmeric Powder, Medium Chain Triglycerides.
Back to Products