Terminator® Mouth Rinse
Terminator® Mouth Rinse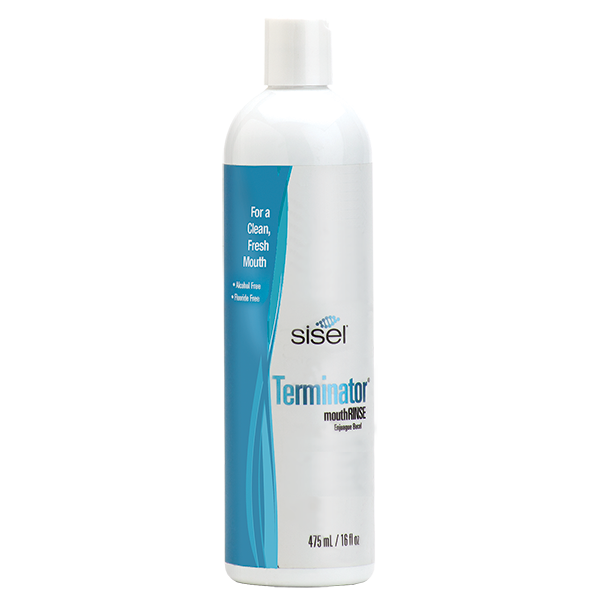 Item #: F129518-10-01
A Strong, Yet Gentle and Safe Mouth Rinse
Terminator® Mouth Rinse is unlike other mouth washes on the market. Rather than cover or suppress mouth odor, Terminator helps to eliminate the odors that cause bad breath, without the use of alcohol or strong chemicals. The cool, minty flavor leaves your breath fresh and your confidence high.
Terminator® contains the natural sweetener Xylitol, which leaves a protective mantle on teeth to help reduce tooth decay. This natural sweetener won't feed bacteria that causes dental plaque and cavities.
Another key ingredient in Terminator® is Stabilized Chlorine Dioxide, which eliminates odor and bad breath.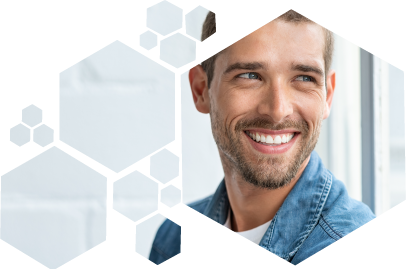 ---
100% alcohol-free.
Helps eliminate mouth odor.
Gentle enough for delicate mouths
Helps maintain good oral health.
475 mL/16 fl oz
INGREDIENTS
Aqua, Xylitol, Stabilized Chlorine Dioxide (Sodium Chlorite Solution) Potassium Phosphate Buffer, Flavor.
DIRECTIONS FOR USE:
For fresh breath and clean teeth and gums, swish a small amount of rinse in mouth for at least 30 seconds twice a day.
WARNING:
Do not intentionally swallow rinse. Avoid contact with eyes. Supervise child use. Do not use if tamper-evident seal is broken.

Back to Products