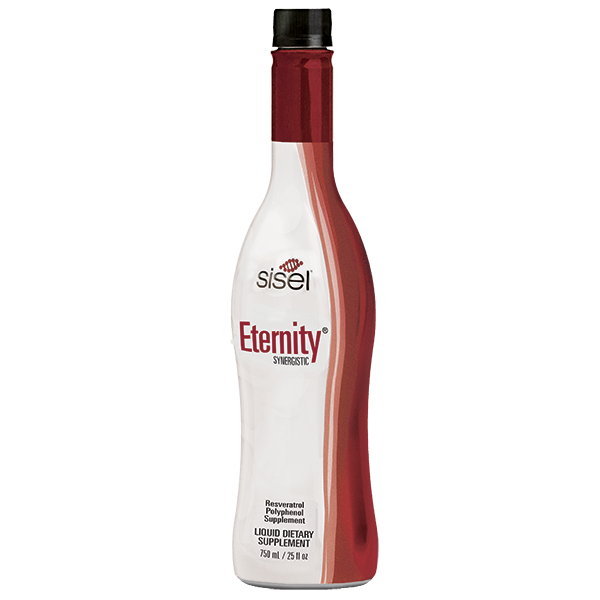 Item #: F130054-16-01
Lightning in a Bottle
Eternity® is the perfect name for a super-concentrated elixir that floods the body with high powered antioxidants including Resveratrol, an ingredient that addresses the daily struggle we all face with oxidative damage from detrimental free radicals.
Resveratrol is found largely in the skins of red grapes and is classified as a phytoalexin, an antibiotic like substance that is produced by the plant to protect itself from fungus, ultraviolet light, stress, or trauma. By consuming Resveratrol, we can derive similar benefits.
Resveratrol may increase the activity of a specific sirtuin gene, SIRT1, that protects the body by revving up the mitochondria, a kind of cellular battery that slowly runs down as we age. By recharging the batteries with Resveratrol, SIRT1 can have profound effects on health.
Sisel's proprietary liquid delivery system is designed to protect the ingredients in Eternity throughout the digestive process to deliver its nano-sized particles into the very cells that utilize them. Each ½ - ¾ ounce serving of Eternity is up to 250 times more bioavailable than encapsulated Resveratrol. There are 65,000 beneficial microorganisms in one serving of Eternity and only 90 in a glass of red wine.
Eternity is filled with additional pigmented fruit extracts and energy boosting nutrients and is part of Sisel's Triangle of Life®. When taken along with FuCoyDon® and SpectraMaxx®, you are providing your body with important trace minerals, vitamins, and nutrients that have been demonstrated through research to have anti-aging properties.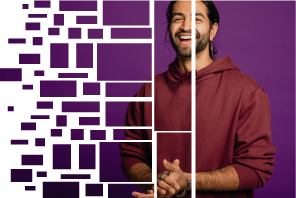 ---
Supports a healthy heart*
Helps improve stamina and endurance*
Supports protection of cellular DNA from corrosive free radicals*
May boost metabolism and energy*
Supports and activates the anti-aging gene, SIRT1*
*These statements have not been evaluated by the Food and Drug Administration. This product is not intended to diagnose, treat, cure or prevent any disease.
750 mL/25.35 fl oz
DIRECTIONS FOR USE:
Shake well before using. Drink 22 ml (3/4 fl oz), 1-3 times daily. Drink alone or with your favorite beverage. Refrigerate after opening.
WARNING:
If you are pregnant nursing, taking prescription medication, or have a pre-existing medical condition, consult your healthcare provider before taking this product. Do not use if tamper evident ring or seal is broken or missing. Keep out of the reach of children.




Back to Products