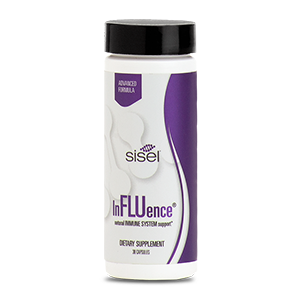 Item #: F127597-10-01
Supercharge and Fortify Your Immune System During Cold and Flu Season
InFLUence provides your body with an abundance of nutrients to fortify your immune system. When taken daily, this arsenal of powerful, targeted ingredients can help you feel healthy, safe and secure from harmful substances we're exposed to everyday.
Elderberry is filed with antioxidants and vitamins that may boost your immune system.
Anthocyanins are potent antioxidant that can aid in protecting your body.
Lactoferrin is an iron-binding protein that can help defend against pathogens.
Curcumin has the potential to activate T cells, B cells, and certain types of white blood cells known as lymphocytes. Curcumin may encourage macrophages to engulf cellular debris and bolsters neutrophils, which destroy microorganisms.
Star Anise has a naturally abundant supply of Shikimic Acid and a long history of herbal use in many cultures to support health.
Quercetin is a powerful immune booster due to its high concentration of antioxidants.
Zinc has been shown to enhance a healthy immune response to foreign invaders in the body.
Selenium causes an increase in the activity of natural defense cells, enhancing how the immune system performs.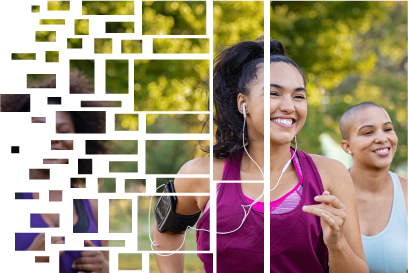 ---
Bolsters immune and antioxidant activity*
Promotes a healthy cell-mediated immune response*
Aids in the destruction of harmful cells*
*These statements have not been evaluated by the Food and Drug Administration. This product is not intended to diagnose, treat, cure or prevent any disease.
30 Capsules
Serving Size: 1 Capsule
Servings Per Container: 30
DIRECTIONS FOR USE:
Take one capsule per day with water.
WARNING:
If you are pregnant, nursing, under 18 years old, taking prescription medication, or have a pre-existing medical condition, consult your healthcare provider before taking this product. Keep out of reach of children. Do not use if tamper evident ring or seal is broken.
ALLERGENS:
Contains milk or milk-derived ingredients and soy.




Servings Per Container: 30
Vitamin

(as Cholecalciferol)

10 mcg

50%
Zinc

(as Zinc Gluconate)

15 mg

140%
Selenium

(as Selenium Yeast)

70 mcg

130%
| | | | | |
| --- | --- | --- | --- | --- |
| Proprietary Blend | | 290 mg | | ** |
Elderberry (fruit), Lactoferrin, Turmeric (rhizome) Extract (Curcuminoids), Star Anise (fruit), Grape (skin) Extract (Resveratrol), Japanese Sophora (bark) Extract (Quercetin).
** Daily Value (DV) not established.
OTHER INGREDIENTS: Vegetable Capsules, Microcrystalline Cellulose, Vegetable Fatty Acid, Silica.
Back to Products