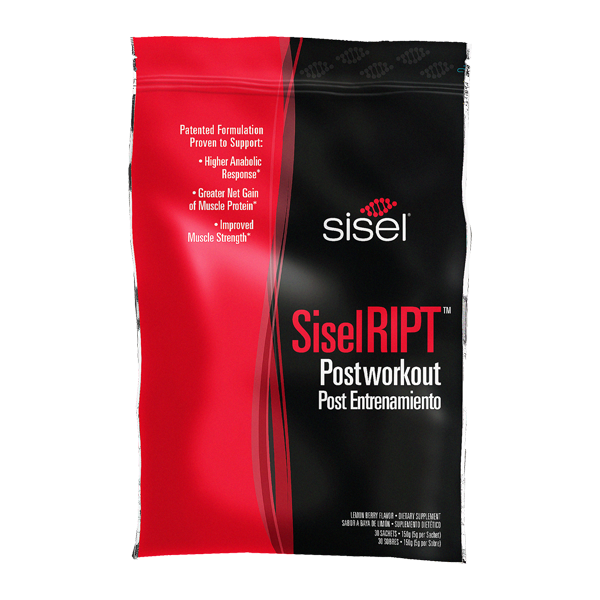 ***This product is temporarily unavailable.***
Item #: F137315-10-01
Enhanced Muscle Protein Synthesis Support
SiselRIPT is clinically proven, backed by years of research and trials, and patented to provide the perfect ratio of Essential Amino Acids (EAA) to help you grow, repair, and maintain muscle mass.
Our muscles rebuild through a process called Muscle Protein Synthesis (MPS). Amino acids are the building blocks for this process to occur, but not all of them are the same. Your body produces most amino acids, however, EAAs must be included in our diet for our bodies to use them to build protein.
Scientists have determined that the efficiency of MPS is dependent of the ratio of EAA involved. If the ratio is too high, oxidation can occur. Too low and the body cannibalizes the EAA from other muscles or organs. Many products have tried, but none have come close to Sisel's formula.
Backed by more than $20 million in research and 30 human trials, SiselRIPT has the most efficient ratio of Essential Amino Acids needed for MPS. In fact, one 5g serving offers more support for muscle growth than larger doses of many other muscle building products.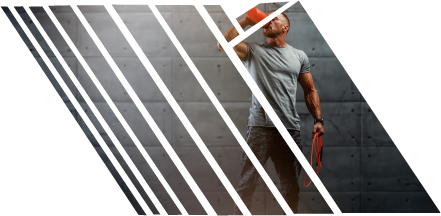 ---
Provides up to three times greater anabolic response*
Facilitates up to three times greater net gain of muscle protein*
May improve muscle quality and strength*
*These statements have not been evaluated by the Food and Drug Administration. This product is not intended to diagnose, treat, cure or prevent any disease.
30 sachets – 150g (5g/sachets)
DIRECTIONS FOR USE:
Mix 1 sachet (5 grams) in 8 – 16oz of water 1 – 2 x a day. For better results drink one sachet during post workout.
WARNING:
If you are pregnant, nursing, under 18 years old, taking prescription medication, or have a pre-existing medical condition, consult your healthcare provider before taking this product. Keep out of reach of children. Do not use if sachet is torn or not sealed.


Servings Per Container: 30
| | | | | |
| --- | --- | --- | --- | --- |
| Total Carbohydrates | | 1 g | | <1%* |
| | | | | |
| --- | --- | --- | --- | --- |
| Proprietary Amino Acid Blend | | 3.79 g | | ** |
L-Leucine, L-Lysine HCI, L-Valine, L-Isoleucine, L-Argenine, L-Threonine, L-Phenylalanine, L-Methionine, L-Histidine, L-Tryptophan
*Percent Daily Values are based on a 2,000 calorie diet.
**Daily Value not established.
OTHER INGREDIENTS: Natural and Artificial Flavors, Citric Acid, Malic Acid, Maltodextrin, Stevia (leaf) Extract, Sodium Citrate.
PHENYLKETONURICS: CONTAINS PHENYLALANINE
Back to Products